Related Articles
September 25, 2021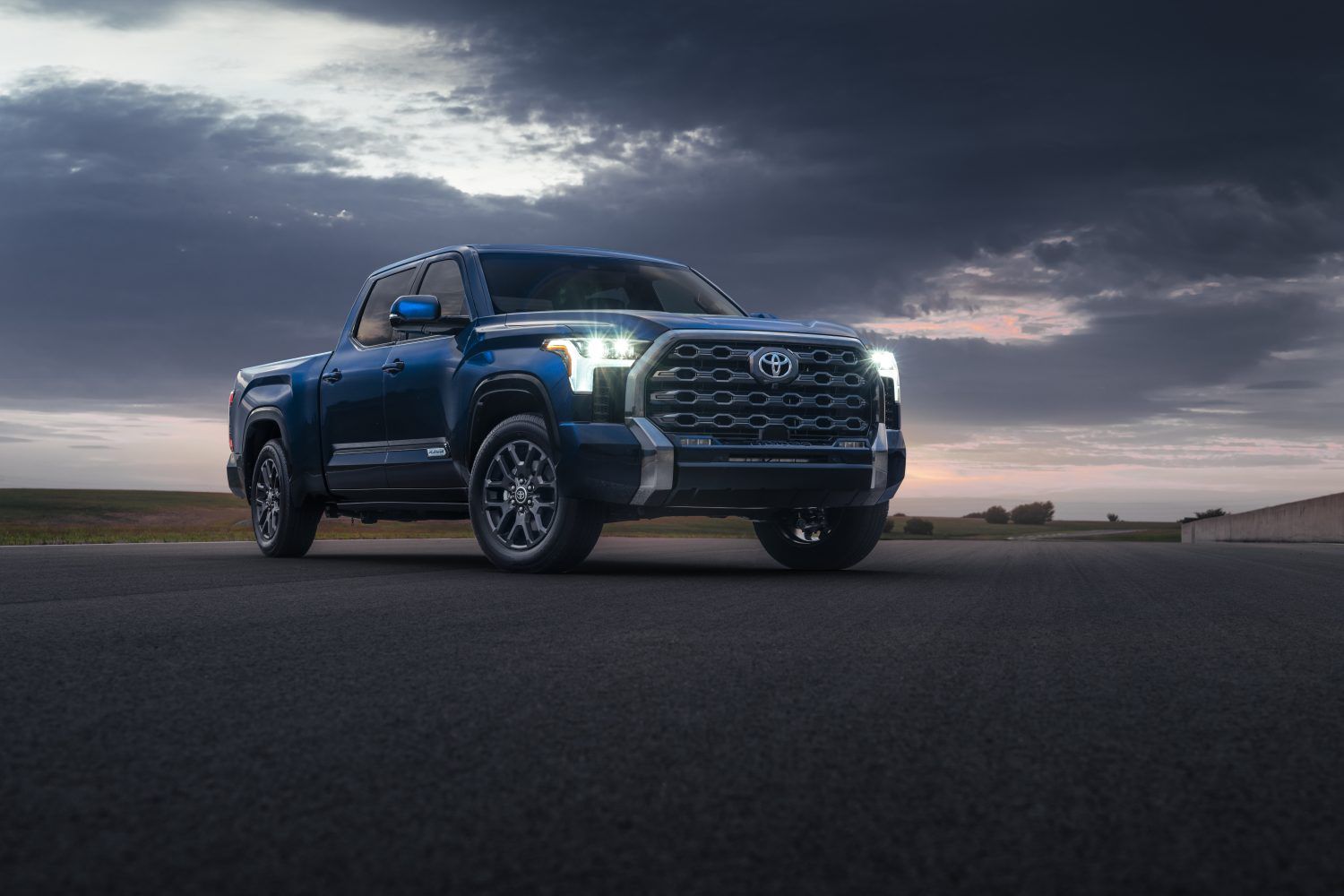 September 24, 2021
September 23, 2021
The 2022 Chevrolet Silverado ZR2 is an all-terrain truck that takes Chevrolet's full-size pickup beyond the existing Trail Boss in terms of capacity. Plus, it features many changes that also apply to the rest of the Silverado 2022 lineup, such as revised styling, updated infotainment technology, and more standard safety equipment.
Chevrolet offers the updated 2022 Silverado in several cabin configurations and trim levels. You can choose from standard, extended and multi-seater cabs in Work Truck, Custom, LT, RST, LT Trail Boss, ZR2, LTZ and High Country specifications.
Several engines are also available, but not as many as before. They include a more powerful turbocharged gasoline 4-cylinder, a more capable turbocharged diesel V6 and some good old-fashioned V8s. But the new 2022 Silverado ZR2 comes only with the 6.2-liter V8 engine that produces 420 horsepower.
The all-new Chevy Silverado ZR2 has the appearance of backing up its off-road credentials. The truck receives a new black bonnet insert, an exclusive grille to the trims with unique LED light accents and a special ZR2 badge all around. A new high-approach steel bumper increases the truck's approach angle to 31.8 degrees. The bumper has removable end caps, which allow owners to easily replace parts damaged by rocks or off-road obstacles. Chevrolet has also relocated the ZR2's tailpipes to better protect them from damage.
The new ZR2 is based on the refreshed Silverado 1500 from 2022. The truck was last given a major overhaul for the 2019 model year, which brought a busy and controversial front fascia to the full-size pickup. While the style updates for 2022 probably won't do much to appease detractors, the new details include lower headlights, a cleaner grille structure, and animated LED lock / unlock lighting sequences for LT trim and above.
Chevrolet claims that the Silverado's bed offers best-in-class 89.1 cubic feet of cargo volume in its standard configuration and notes that it comes standard with 12 cargo hitches. Chevrolet's 6-position Multi-Flex tailgate, which turns it into a work surface, on the go or to configure it for specific cargo types, remains an option in 2022.
Three new exterior colors are also available, including Dark Ash, Sand Dune and Glacier Blue Metallic.
Responding to criticism of the truck's interior, Chevrolet is installing an upgraded cabin in the new ZR2 – and in all 2022 Silverado models except the Work Truck and Custom models.
Upgraded materials in a more contemporary design bring the Silverado into the 2020s. Trucks with front bucket seats get a new center console with an electronic shifter. Like Ford and Ram, Chevy adds a larger infotainment touchscreen measuring 13.4 inches in diameter. The new touchscreen combines with a group of configurable 12.3-inch digital gauges to give the truck a high-tech look.
The upper trim of the Silverado High Country receives genuine open-pore wood trim on the console, glove box and doors, as well as a perforated and stitched leather upholstery. LTZ and High Country trims also come with stainless steel speaker grilles. The new Sliverado ZR2 trim brings an exclusive Jet Black / Graystone leather interior with dark accents.
The 2022 Chevy Silverado ZR2 comes standard with a 6.2-liter V8 developing 420 horsepower and 460 pound-feet of torque. It is mated to a 10-speed, 4-wheel-drive automatic transmission.
The factory lifted truck also features large 33-inch off-road tires on 18-inch wheels, a set of underbody skid plates, and electronic front and rear differential locks. 40mm DSSV Multimatic spool shocks handle the suspension tasks, and a new front bumper design improves the ZR2's approach angle. Additionally, the Silverado ZR2's springs are tuned to work with the new shocks and increase suspension travel compared to the existing Trail Boss model.
Chevrolet is offering several powertrains for non-ZR2 Silverado models in 2022, two of which see improvements for the new model year. Updates include:
More torque for the base 2.7-liter turbocharged 4-cylinder engine, now measuring 420 lb-ft compared to 348 the year before. Chevrolet says he's a leading figure.
The Duramax 3.0-liter turbodiesel V6 is now available with a maximum towing package that increases the towing capacity of a diesel-powered Silverado from 4,000 pounds to 13,300 pounds in 2WD models.
The two gasoline V8s, which include a 5.3-liter and a 6.2-liter, remain optional for 2022. According to Chevrolet, the larger engine is the most powerful naturally aspirated V8 engine in the segment.
General Motors is usually not the most generous with standard safety equipment in its vehicles, but that changes with the 2022 Silverado. Each trim level comes standard with Chevy Safety Assist, a suite of advanced assistance systems. driving (ADAS).
In the Silverado, Chevy Safety Assist includes:
Forward collision warning
Front pedestrian braking
Automatic emergency braking
Lane Departure Warning
Lane Keeping Aid
Tracking distance indicator
Automatic main beam headlights
All trucks also benefit from a high definition rear view camera system and a new Buckle to Drive feature, which prevents the driver from exiting the park until their seat belt is buckled.
Super Cruise is available for the first time in a Silverado. The Driver Assistance System provides semi-autonomous, hands-free cruise control on approved limited access highways in the United States and Canada. Super Cruise also works while towing and takes into account the weight of the trailer, additional drag, and the need for longer stopping distances.
To make sure drivers pay attention when Super Cruise is active, Chevy says infrared lights and a small camera above the steering column determine where the driver's eyes look when the system is on. Super Cruise will only work if the driver is actively monitoring the system.
Chevrolet updates the 2022 Silverado's interior with new infotainment technology that rivals the systems Ford and Ram use in their latest pickup trucks. In most trim levels, the upgrade pairs a 13.4-inch touchscreen infotainment system with a 12.3-inch digital gauge cluster. The configurable gauge cluster offers four layouts that display towing information, off-road functions, and various terrain modes.
Apple CarPlay and Android Auto Wireless come standard with the new system, and Amazon Alexa capabilities are also built in. New for the 2022 model year, built-in Google functionality is standard on LT trims and above. The technology offers the "Hey Google" feature, which controls voice calls, text messages, music, reminders and climate controls.
The pickup truck market will go electric in the coming years, and soon the Silverado will face new competition from Rivian, Tesla and others. But for now, the 2022 Chevrolet Silverado still faces a group of familiar figures from Ford, Nissan, Ram and Toyota.
As for the off-road competitors of the new Silverado ZR2, the competition includes:
Although Chevrolet has had the Trail Boss in its arsenal for a few years now, to some extent it has nothing to offer the buyer of performance off-road trucks. The new 2022 Silverado ZR2 is a good start, but it needs even more power to take on the Ford F-150 Raptor and Ram TRX.
Chevrolet is the source of information in this article. It was correct as of September 10, 2021, but it may have changed since that date. Always confirm product details and availability on the vehicle manufacturer's website or your local dealership.